The view of
Marie de Grivel
Chair of the V33 Group Executive Board
"At V33, responsibility is part of our DNA. It strengthens our raison d'être and drives our commitment to audiences and issues that we hold dear."
find out more
Design more sustainable products :
Work on formulas and packaging
Since 1957, we have been working to provide sustainable, high quality products.
Today, we are bringing all our knowledge to bear on developing more virtuous life cycles, from the selection of raw materials to our choice of packaging.
find out more
90%
of our water-based products are
A et A+ rated
5%
of turnover spent on innovation
Reduce our environmental impacts:
Take climate action and save resources
At V33, ecological awareness is a fundamental aspect of the overall quality of our products. That is why we challenge our practices on a daily basis in order to reduce their environmental impact, while ensuring that we build a more responsible value chain, particularly downstream through rigorous management of our industrial waste.
find out more
70%
of our products use ecolabel-eligible raw materials
Zero
discharge to water in the production process
Moving forward according to our family values :
Take action on working conditions, safety and ethics and deepen our roots in the local community
Our mission is to inspire a corporate culture that matches our ambitions and to give the women and men who are the embodiment of V33 the means to do their job under the best possible conditions. This responsible employer approach is what our family business is all about.
find out more
Equal opportunity index score obtained:
98
out of 100
12-month retention rate (2021) :
95.24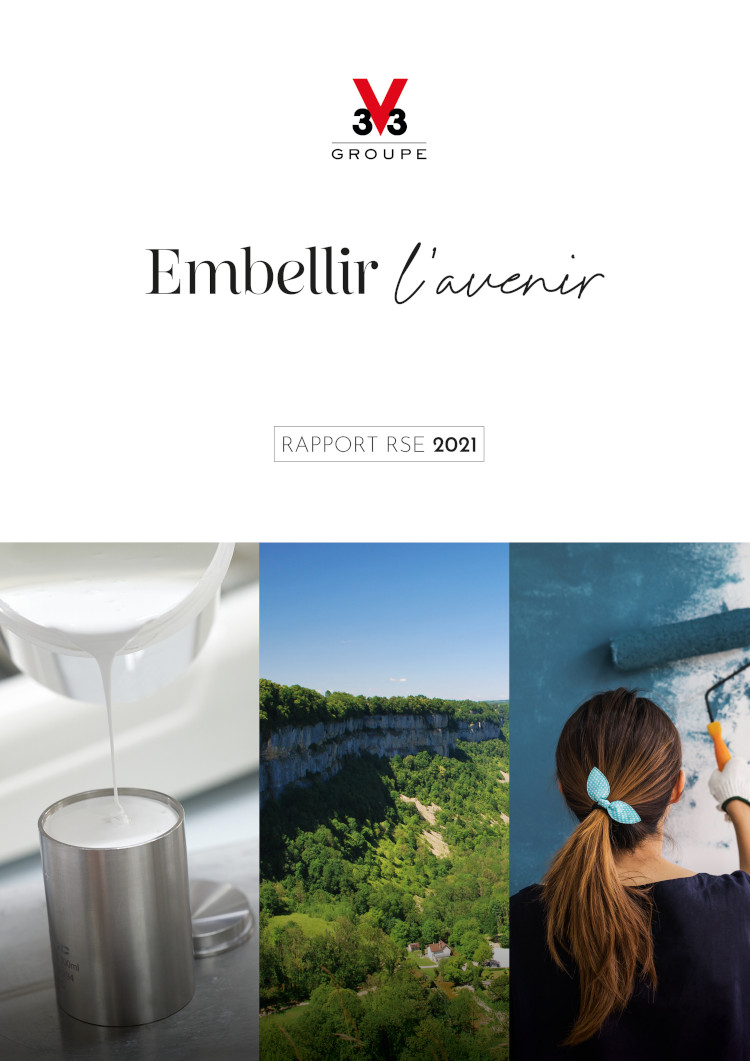 Essentiel
2021 CSR
For more information on our CSR policy
Download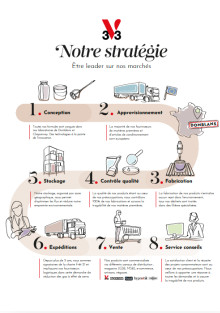 LOCAL PARTNERSHIPS WITH SOCIAL REINTEGRATION ASSOCIATIONS
find out more
Follow us