Accounting and Management Department
You are here
Marie Pierre Calinon, 44 ans, Aide Comptable.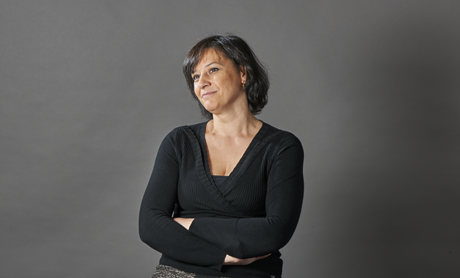 Je suis arrivée dans l'entreprise V33 en janvier 1995 au service Comptabilité après une première expérience en alternance dans une autre entreprise. Je m'occupe plus précisément de la comptabilité fournisseurs ce qui représente en moyenne 2000 factures par mois.
Mon poste consiste dans les grandes lignes à comptabiliser les factures fournisseurs après contrôle des services concernés. Je suis en charge du respect des délais de paiement. Je veille également aux respects des délais lors des clôtures de trimestrielles. Chaque mois je fais une déclaration d'échange de biens à la douane pour tout produit acheté ou vendu hors France.
En comptabilité il faut aimer les chiffres, les papiers, être organisé, savoir travailler les uns avec les autres car chaque poste de comptabilité est complémentaire.
J'ai intégré V33 dans un premier temps pour des raisons géographiques, habitant à 6 km de l'entreprise. N'étant pas adepte des grandes villes j'espérais trouver un emploi dans les environs. Aujourd'hui je vois des champs et des arbres depuis ma fenêtre, donc tout va bien.
 De plus V33 est une entreprise familiale, reconnue pour la qualité de ses produits « 100% made in Jura ». J'ai un grand respect pour ces valeurs-là.
 
​Je suis convaincue que chaque poste dans une entreprise a son importance, de l'ouvrier derrière sa chaîne de production au cadre de direction. Une entreprise fonctionne grâce au travail de chacun et cela V33 l'a compris.
Marie Pierre Calinon
Aide Comptable
Anne-Claire Collet, 38. Head of management control.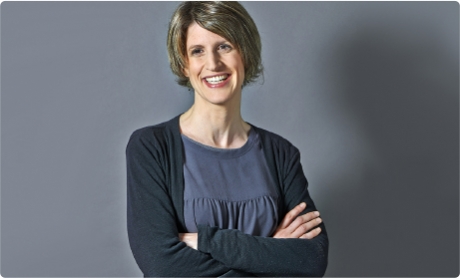 I've worked at V33 since June 2013 with previous experience in management.
As the head of a four-person team, my main tasks are to provide support to various departments through profitability analysis relating to France and international markets, as well as to estimate and put together V33 Group's budget.
It's essential to have good people skills, be meticulous, love number-crunching, and have a good understanding of the company.
The management controller is central to the company's strategy.
Anne-Claire COLLET
Head of management control
The controller helps the company take decisions that will affect it in the near future. It's stressful but also exhilarating.
Everyone is committed to their company and keeps looking for new ideas to improve its products each day. It's a company where craft and quality come before finance, combined with a long-term business strategy.