Information Technology
You are here
Guillaume Saive, 26 ans, Chef de Projet Informatique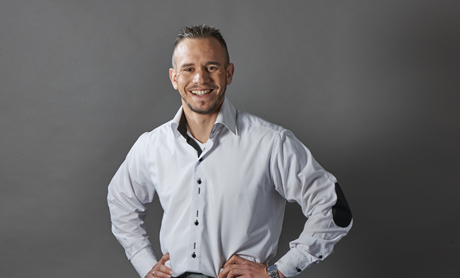 Je suis arrivé chez V33 en octobre 2010 pour un CDD de 9 mois dans le cadre d'un surcroît d'activité lié à la mise en place d'un nouveau logiciel informatique.
Suite à un renouvellement de mon CDD pour la poursuite de la mission, j'ai ensuite été embauché en CDI en mars 2012 en qualité de Technicien informatique.
En janvier 2015, l'entreprise me passe Chef de Projet Informatique.
Mon travail en tant que Chef de Projet Informatique consiste à aider au développement de l'entreprise par le biais de son système d'information. Je dois imaginer des solutions à des problématiques et accompagner les différents protagonistes durant toute la durée des projets. Je les accompagne ensuite durant la conduite du changement. 
Pour réussir dans ce métier, il faut être très à l'écoute, avoir une capacité d'absorption de l'information et de restitution synthétique. Avoir un bon sens logique et aimer les challenges.
Mes journées ne se ressemblent pas, c'est en partie ce qui fait la richesse de mon travail. Je suis aussi bien amené à développer des logiciels, faire du management de projets, m'occuper de la gestion du matériel, de l'administration des systèmes d'information… Je suis également amené à travailler avec tous les corps de métier de l'entreprise.
V33 est une entreprise qui donne sa chance aux jeunes sortant de l'école. Et pour ne rien gâcher, l'ambiance y est remarquable. J'ai pu constater une certaine « dévotion » dans cette entreprise. Tous partagent la même implication, la même envie de s'améliorer, de se challenger.
J'ai effectué ma première journée de travail chez V33, et je ne suis jamais reparti.
Avant mon arrivée je ne connaissais pas l'entreprise, j'avais 20 ans. Je cherchais surtout une entreprise dans le Jura. Après 6 années, si je dois retenir une chose, c'est la confiance que V33 m'a accordée. 
Guillaume Saive
Chef de Projet Informatique
Nelly MINY, 59 ans. Project Manager, IT, Forecasting, Planning, Logistics, R&D, and Quality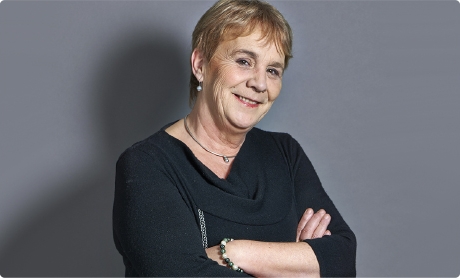 I joined the Group in 1992 and, since then, overseen exponential growth in how IT and its systems are managed within the Group. At first, IT was an internal department within the company. Our development to fulfil IT requests was internal. Since the ISO 9002 standard was instituted along with the ERP Minos and SAP, the two systems that manage the company are now connected with incoming and outgoing interfaces. The IT department has therefore been undergoing a real change for several years, like the company as a whole.
As part of my role, I trial, design, develop, test and approve a variety projects.
My role also includes assisting, guiding and training users throughout the duration of these projects at all times keeping in mind the end-users needs and working to time-constraints. Improvements are then integrated into the company's information system.
Improving and maintaining relationships between the V33 Group and its outside IT partners is also part of our roles.
I see technological monitoring as important so that we can propose solutions to meet the company's ongoing needs.
V33 Group is a dynamic, human-scale company with high growth potential, located in a very pleasant environment.
Nelly MINY
Project Manager, IT, Forecasting, Planning, Logistics, R&D, and Quality.
During my first stint with V33 Group, I noticed that employees are all ready to handle new challenges set by management. .
V33 Group's employees all play a part in the economic success of the company and its development.