Human Resources
You are here
Régis Tinlout, 42. Head of Personnel Management.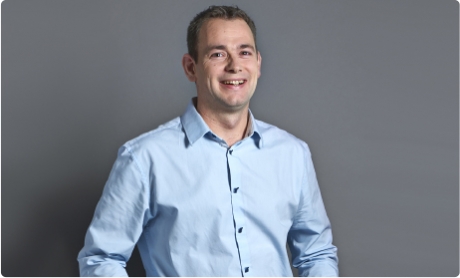 I was employed in 2011 with three years of HR experience in various industries, I am now the Head of Personnel Management.
I am responsible for professional training, producing Human Resources reports, (staff, payroll, absentee rates, health benefits), calculating the sales team's variable pay, monitoring working hours and submitting and tracking legal declarations.
In order to complete my assignments, it is critical to be organised and meticulous. 
Weighing decisions is also an essential human skill in this job.
Regularly monitoring and being abreast of changes in the law and social reforms is critical to my role.
I chose to join V33 Group because it's a local, prosperous family company with a national reputation. br />
Régis TINLOUT
Head of Personnel Management
What I enjoy here is that each employee, no matter what their position is, plays their part every day in building the success of V33 Group.