Logistics
You are here
Sandrine Pommier, 42 ans. Gestionnaire de Fichiers.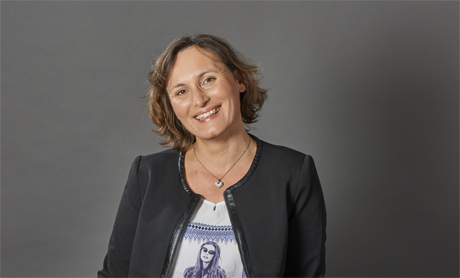 Je suis entrée dans l'entreprise en 1995 pour un remplacement maternité au Service Comptabilité. J'ai ensuite travaillé au Service Commandes durant 6 mois. Suite à cela, j'ai pu intégrer le Service Litiges, et ce durant 19 ans. En 2016, V33 m'a offert la possibilité de progresser en interne vers un poste au Service Fichiers.
En binôme avec ma collègue, ce poste consiste à mettre à jour les comptes de tous les clients grand public et professionnels de l'entreprise V33. Nous sommes chargées de paramétrer les tarifs de début d'année ainsi que les différentes promotions mises en place. 
Ce poste requière rigueur et sérieux. La mise à jour des fichiers est un travail minutieux. Il faut être doté d'une bonne mémoire et d'une solide organisation de travail. Notre quotidien est fait d'échanges et d'interactions avec d'autres services de l'entreprise. La communication est donc primordiale.
Jurassienne d'origine, V33 est connue dans la région pour sa culture d'entreprise, son état d'esprit familial et son dynamisme. C'est donc tout naturellement que l'envie de rejoindre V33 m'est venue. Et pour ne rien gâcher, elle m'a permis de rencontrer l'homme de ma vie.
V33 a une vraie culture d'entreprise. J'ai un grand attachement pour cette belle entreprise familiale.
Sandrine Pommier
Gestionnaire de Fichiers
Martial Marion, 43. Distribution Centre Manager.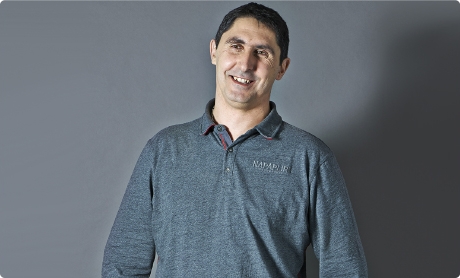 With limited experience in logistics, I was recruited as a warehouse employee in 1994, having the opportunity to learn and change jobs twice within the V33 Group. After being promoted to Logistics Team Leader, I am now responsible for the distribution centre.
My duty is to manage customer orders, from receipt to shipment of finished products. I also manage the storage space and coordinate and optimise all storage operations.
Managing the teams' work is the second part of my job.
For all of these tasks, it is important to have a good attention to detail, organised, relationship-focused, and team-oriented.
At V33, the opportunity to get trained and move up is highly motivating and fulfilling.
Martial Marion
Distribution Centre Manager
V33 Group is a family company that is close to its customers and makes quality products.