Production
You are here
Olivier Gand, 43. Workshop scheduler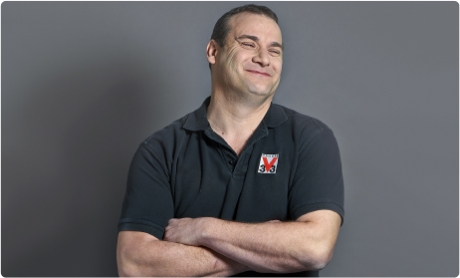 I joined V33 in January 1992 as a paint production worker in the wood stains shop, making solvent-based products. When it opened in2002 I transferred as a team leader to the division which produces water-based products. In time, I was appointed a scheduler.
My work consists of of issuing and scheduling production orders. It is important to prioritise and clear inventories, tracking these factors using our integrated management system (SAP).
I work mainly with the production and packaging team leaders, and I also liaise with the staff in both the test laboratory and Research and Development.
Olivier GAND
43. Workshop scheduler
What I like about the V33 Group is that it's a chemical company out in the country. It benefits from its young, dynamic teams. We have a positive mindset and a great desire to help the company grow.