Quality, Safety and Environment
You are here
Murielle Audouin, 39. Quality Control Coordinator.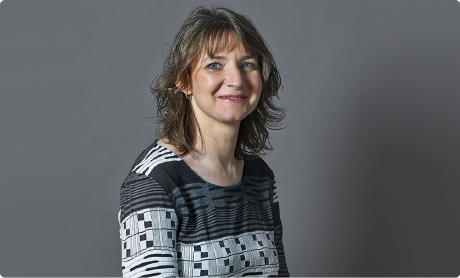 I was employed in 2004 as a technician in V33's quality control laboratory. In 2010 I was appointed to the position of Quality Control Coordinator when the position was created.
My role is divided into two components:
- Coordinating.
I manage, prioritise and organise the department's workload. Pour cela, il faut être organisée, rigoureuse et avoir le sens des priorités et de l'écoute.
I lead a weekly production-laboratory meeting so that both teams can discuss any products which call for custom or unusual specifications, project release deadlines, etc.
I also track the department's monthly indicators.
- Quality Control Technician, a duty I share with the rest of the team.
The main task is to control each production run and make it compliant, then signing off for it to go into packaging. Doing so means conducting several tests (viscosity, density, dry extract, hue, etc.)
Additionally, we check and approve each feedstock chemical that enters the site. They can't be used without our permission.
We respond to the consumer department for customer complaints.
Each month, we pick a sample of products stored at the site to recheck them.
For all these tasks, we need to be organised, rigorous and dynamic.

What I like about this job is the diverse range of tasks I perform .
The variety in what comes out of the production shops and the hazards they come with make each day different. It's fulfilling work to quickly bring the products into compliance, particularly the toughest ones.
What I also enjoy in this job is the human working relations I have with all of the production staff and members of R&D.
The reputation of V33 products is what motivated me to join V33.
When I arrived, the paint plan was in its infancy. Since then, it has only kept growing, and other projects have sprung up.
This strength that V33 has to develop and innovative helps motivate its employees.
Murielle AUDOUIN
Quality Control Coordinator
Fabien Appointaire, 41. Quality Safety Environment Manager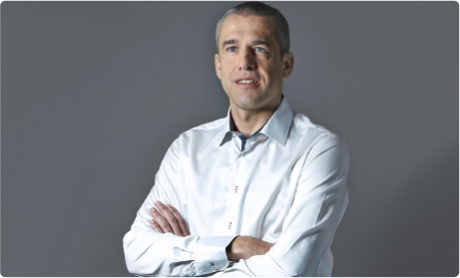 I was employed in 2000 as a QualitySafety-Environment (QSE) assistant. After the department was reorganized in 2009, I was promoted to QSE Manager.
My job requires versatility.
I monitor services by fire protection contractorsas well as coordinate client audits and client certification in ISO standards. I analyse the quality control issues raised by customer and lead the diagnostic/corrective actions following any accidents or incidents. I also conduct internal "environmental quality" audits at the company's site.
Training is another part of my duties. I train people in workplace first aid and recommend safe ways to transport hazardous materials.
In this position, it is important to understand the regulations and to closely monitor any changes in them. It is also critical to keep in touch with members of the professional community. The job requires a high level of autonomy, good level of organisation, , and attention to detail.
The V33 Group is well-renowned for the quality of its products.
What I like about the V33 Group is that we work in a pleasant environment..All of our employees are committed to the company's values and are always available.
Group is also a company that is constantly changing, which keeps us especially motivated.
Fabien Appointaire
Quality Safety Environment Manager