With Colorissim®, your walls get their colour back!
You are here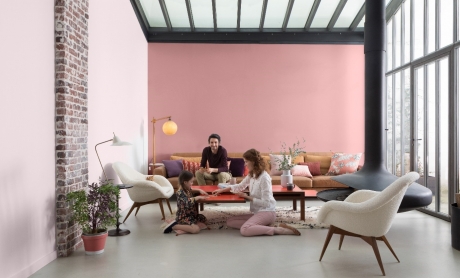 V33 announces its new Colorissim® range to restore colour to your inside space!
A collection of 97 high-quality shades selected to match the latest home decor trends, for a colour palette in synch with your needs and desires.
The Colorissim® shades are:
- Greys: must-haves! Available in a range of matching shades.
- Naturals: light colours for a warm and radiant feel.
- Pinks, Ochres and Reds: bright and vibrant hues.
- Yellows and Greens: lively plant-inspired shades to bring the great outdoors in.
- Blues: deep or vibrant, perfect for modern decor.
70 radiant and silky satin shades and 20 powdered and elegant matt colours in a multi-surface paint with excellent coverage. Creamy and easy to apply, Colorissim® guarantees a perfect finish for your walls.
See the colour chart: https://www.v33.fr/colorissim.html