Libéron launches its first wall paint: Velours de Peinture®
You are here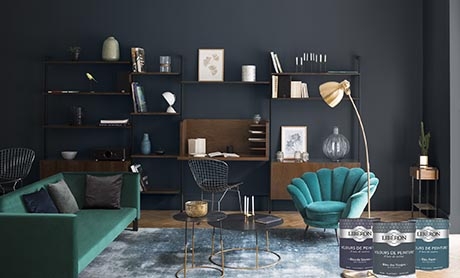 With great credentials when it comes to history, nature and colour, Libéron releases its first wall paint: Velours de Peinture. The century-old brand continues to harmonise and expand its know-how by launching a casein-based finishing paint.
This milk-derived protein offers several benefits for paint products. Creamy, pleasant to apply, with a beautiful appearance and unrivalled depth of colour, Velours de Peinture will add an exceptional matt finish to your walls and woodwork.
Harmonious subtle tones are available in a colour chart of 40 timeless shades. There are collections suited to every interior:
A collection of Off-Whites and pale Neutrals to create a subtly soothing and light-filled decor
A collection of deep Bright and muted Fresh shades in dense and pigmented colours that rework tradition with a contemporary twist
A collection of coloured Neutrals and Off-Blacks to give your space personality.
Discover Velours de Peinture on the Libéron website: https://www.liberon.fr/
And subscribe to the Libéron Facebook page: https://www.facebook.com/Libéron-307572973129597/