The V33 Group celebrates 60 years in business!
You are here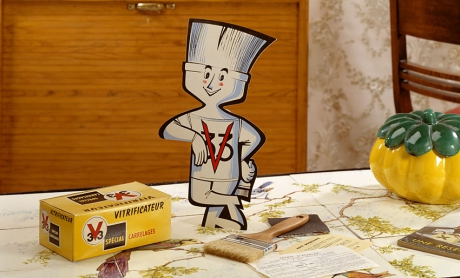 The V33 Group was founded in 1957. From the invention of the first floor varnish to the latest finishing paints, 60 years have flown by and the "little" Jura business has certainly grown up. A major player in the paint and wood product markets, the company is now growing on a European and international scale.
To celebrate 60 years of work, innovation and audacity, the group organised a party at the flagship Domblans site, surrounded by the warehouses where much of the magic takes place.
More than 400 people from all departments, subsidiaries and business units gathered around CEO Christian de Grivel, who gave an excitingly ambitious speech to encourage his employees to keep pushing for excellence.
A perfect occasion for handing out work awards and thanking more than 50 people who have showed amazing loyalty to their company for more than 20 years. Silver, silver-gilt and gold medals were presented by Christian de Grivel and Bruno Caron, Human Resources Director.
A highly sociable and friendly evening that included a laser show and screening of a short film made for our anniversary year. An event that will stay in the memory for years to come!