V33 opens a WOOD bar at Maison et Objet
You are here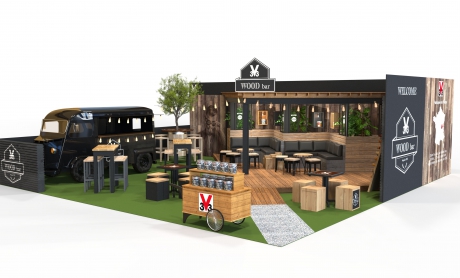 A return to the source of creativity and the roots of authenticity with wood, a rising superstar of decor both inside and outside the home.
The hipster trend invades home decor in the quirky setting of V33's "WOOD bar" at the Maison & Objet Paris show, an international homeware, decor, architecture and design event, which opens its doors from 8 to 12 September 2017.
The V33 WOOD bar is the perfect place for a welcome break after wandering the aisles of the show. And an opportunity to discover the latest V33 Outdoor Wood innovations in a relaxed atmosphere while sipping a cocktail.
And to make the most of the hipster experience, try your hand at winning one of the many gifts on offer in our "Get Hipster!" competition!!!
We look forward to welcoming you at the show for a well-earned drink!
Follow the event on the V33 WOOD bar Facebook page