Employee Awards
You are here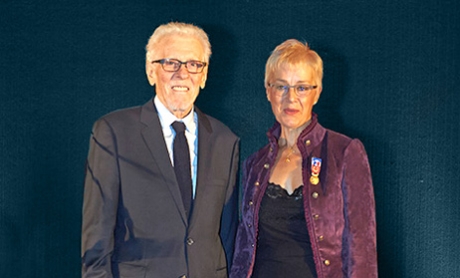 Because no business can exist without its people, the V33 Group holds an awards ceremony every three years to recognise its employees.
This year, 32 employees were awarded a medal by the Group's CEO, Christian de Grivel, and its Deputy General Manager, Marie de Grivel.
These awards included two gold medals presented toMarine Itié, Paymaster, and Marie Christine Chaloyard, Secretary of Industrial Operations, with over 40 years of service. Admiration and emotion were in evidence on the employees' faces.
This moment of sharing and togetherness was a chance for all employees of the Group to meet for a gala event. The ceremony closed with a buffet in a festive, relaxed atmosphere.