V33 is back on television in France
You are here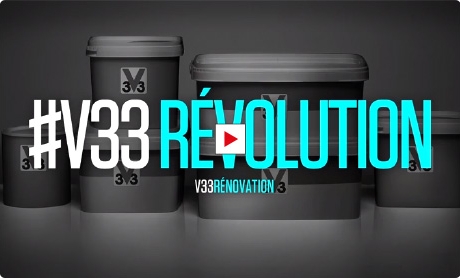 After an absence of 10 years, V33 has made its return with a 15-second spot shown last October on channels owned by the M6 broadcasting group.
This television campaign emphasises the performance of our renovation paints.
It is also an opportunity for the V33 brand to enhance its reputation in a market dedicated solely to decorating.
With revolutionary multi-surface paints that combine technical and decorative aspects, V33 is breathing new life into renovation and living up to its promise to manufacture Quality Lifestyles.
This short, memorable advertisement operates more by suggestion than description, making viewers want to learn more about these products. It is a successful bid for an inspired campaign, which will return to the air in a few months.